As China faces its most severe outbreak of COVID-19 cases in two years, many cities have employed varying measures to control it. Shanghai employed a two-part lockdown, first in Pudong, then in the Puxi area. In the midst of this lockdown, one of our ELFA English expatriate teachers volunteered to do his part for his Pudong community's COVID-19 prevention efforts.
Mr Alan Taylor Nisbet, our Head of English Expatriate Teachers at ELFA Preschool@Shanghai Juyuan, took it upon himself to volunteer his time and give back to the community. As most residents are unable to leave their homes during the lockdown, volunteers were required to assist with deliveries of foodstuff and essential goods. Alan assisted with the deliveries and also suited up in full Personal Protective Equipment (PPE) to help man the temperature check stations at the community's entrance. Coincidentally, on the day Alan volunteered, Chinese news channel CCTV 2 visited Alan's community and took the opportunity to interview him.
In these challenging times, Alan felt that it was perfectly acceptable to give up a few hours of his time to support the community and help protect his residential compound in Pudong. Being a foreigner who has chosen to live in China, he thinks it is important to comply with the rules and norms of the country. He accepted the zero tolerance approach that China has chosen. He also wanted to do his part to help curtail the spread of COVID-19 and set an example for his infant son.
Alan has been with ELFA Shanghai since 2017, leading our team of English expatriate teachers in providing high quality English language instruction to our children. His creativity and ability to incorporate international elements into our Chinese curriculum has helped ELFA Shanghai cultivate a positive environment for dual language learning. Alan has always been a responsible and capable teacher, and we are not surprised by his selfless contribution to his local community. On behalf of all of us at ELFA, Thank You Alan!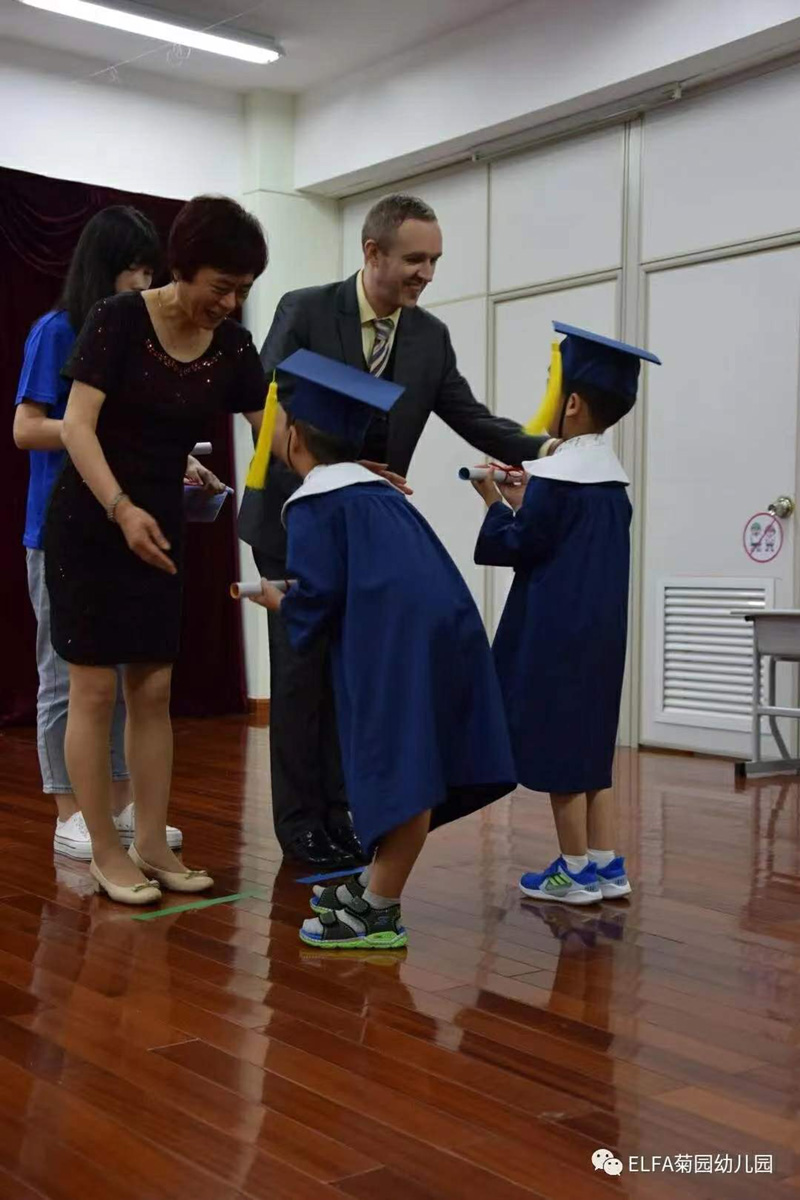 ELFA Preschool@Shanghai Juyuan is located in the Lujiazui district of Shanghai's Pudong New Area. Established in 2004, ELFA Shanghai has provided a conducive environment for cultural awareness and appreciation of cultural diversity for both local and over 30 nationalities of children.