Despite the uncertainty of the COVID-19 epidemic and China's 'zero COVID' policy, restrictions that were imposed and lessons ceasing intermittently, our students continued persevering in dance. 2021 turned out to be a delightful year with many of our students achieving success in various competitions and performances in China and regionally.
Crestar students win Gold in Debut at Dance Art Festival, Beijing
This year, Crestar Beijing participated in the Zhan Mei International Dance Art Festival (中国美育·绽美国际"舞蹈艺术展演) again in June. "The Beauty", choreographed by Mr Thomas Li, Ms Zhong Siqi and Ms Zhou Yang won the Gold award with a high score of 9.78. They also won the Excellent Teacher Award. Aged 5 to 10 years, many of the 18 children who performed made their debut on stage in the competition.
Organised by the Center of China Care for the Next Generation Working Committee (中国关心下一代工作委员会健体中心), the event provides a platform for children and teenagers to upskill and showcase dance (of all dance genres) as a form of art.
100% Passes in RAD (UK) Graded Exams
In August, students up to Grade 6 successfully completed the Royal Academy of Dance (RAD) UK examination over three days through on-site video recording. 100% of our students passed the examination and 28% of the participants awarded Distinction.
In October, three of our students participated in the Asian Elite Dance Competition (AEDC) Grand Final in Chengdu, and one of them Zhou Zixin was selected for the final round, for her solo dance piece 'Bluebird'.
The competition was organised by Hong Kong Youth Dance Association (HKYDA), in collaboration with AEDC, the local government and leading Asian art organisations to host large-scale dance activities in Hong Kong, Shenzhen, Tokyo, Seoul and Singapore.
Nine-year-old wins Bronze Award in Inaugural Ballet Competition, Shenzhen
Nine-year-old student Yang Xin Ying is the winner of Bronze Award in the Teenagers Ballet Competition of Shenzhen (SZTBC), for her solo dance piece 'Bluebird' in the Children's category.
The competition was organised by Shenzhen performance Co. Ltd in partnership with Shenzhen Municipal Bureau of Culture, Radio, Television, Tourism and Sports. They support the development of the ballet industry, and bridges regional and international talents.
Crestar Beijing also won the Excellent Organization Award by SZTBC.
Crestar Beijing clinches Gold & Excellent Teachers' Award at 12th Tao Li Cup, Beijing
In late November, three of our talented students Jin Youxuan, Zhou Zixin and Yang Xin Ying participated in the 12th Tao Li Cup competition in Beijing. The three performed 'Memor' choreographed by our Artistic Director Mr Thomas Li and bagged the Gold Award in the Trio Category.
On 25 December 2021, 17 students from Crestar Beijing, aged 5 to 10 years old, participated in the Group Category of the competition as well. Choreographed by Mr Thomas Li and Ms Zhong Siqi, the item 'Cats' clinched the Gold Award and was highly commended by the judges. In addition, Crestar Beijing also won the 'Excellent Teacher Award', the second in 2021.
The Tao Li Cup is co-organised by the China European Association for Economic & Technical Corporation, Belt & Road International Project Corporation, Chinese Culture Five Continents Art Troupe Co. The aim is to provide high quality platform for participants and more importantly an incubator for dance talents.
Parents witness their Children's Progress at Annual Open House
In a bid to showcase students' progression and talent, and for parents to witness their child's learning journey, Crestar Beijing hosted its year-end open house where parents and guardians were invited to attend.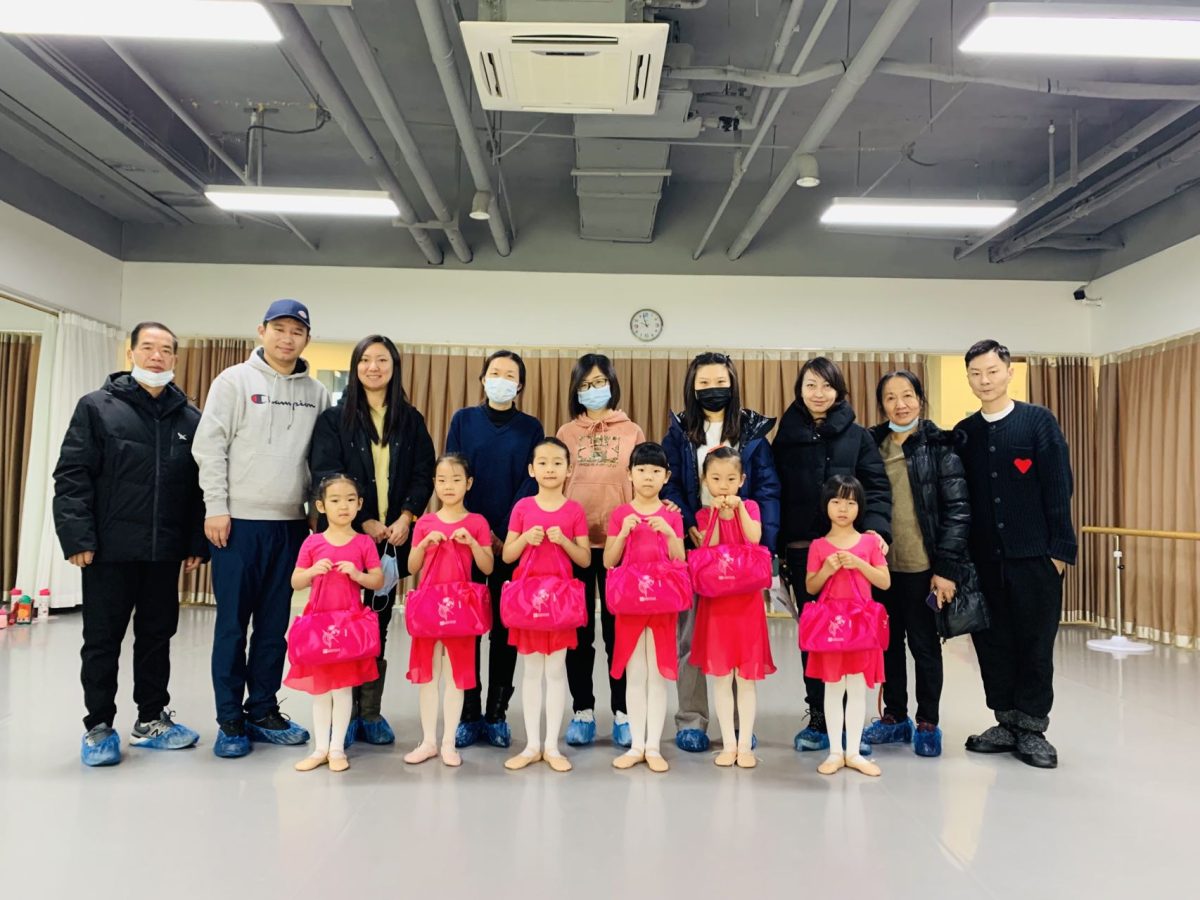 The open house gave visitors the opportunity to better understand the RAD syllabus and exams, and appreciate the Crestar Beijing's dance curriculum and facilities as well. Despite the challenging pandemic times which largely affected students' lesson attendance, parents and guardians were pleased with their children's progress.
In appreciation of the students' effort and dedication, teachers presented each child with a gift that consisted of a 2022 Crestar Beijing calendar, limited edition Crestar Beijing ballet bag and shoe pouch.
Crestar Beijing looks forward to greater achievement in the Year of The Tiger with more vigour and more accomplishments for all its students.