To keep up to date with the latest developments in Chinese language teaching, more than 600 educators from international schools in 20 countries participated in an online symposium on 28 and 29 May 2022.
The Third Cloud Symposium on International Chinese Language Teaching was hosted by Chinese Testing International and Confucius Classroom (Crestar) in partnership with East China Normal University Global Education Centre, Canadian International School Singapore, and Dalton School Hong Kong.
This year's symposium theme was "International Chinese Teaching Design, Planning and Resource through Diverse Perspectives". It featured a speaker panel comprising some 23 distinguished International Chinese experts and experienced International Chinese teachers from Singapore, People's Republic of China, United States of America, England, Thailand, Korea, Malaysia, and Hong Kong SAR.
The conference programme comprised a main conference, teaching workshops and a newly- introduced segment on analysis and sharing of video recordings of real-world lessons. In the keynote speech, Professor Zhou Aoying, vice principal of East China Normal University, discussed the effects of digitalisation and information management in the new age, as well as concepts on how digital technology can help to further empower international Chinese teaching.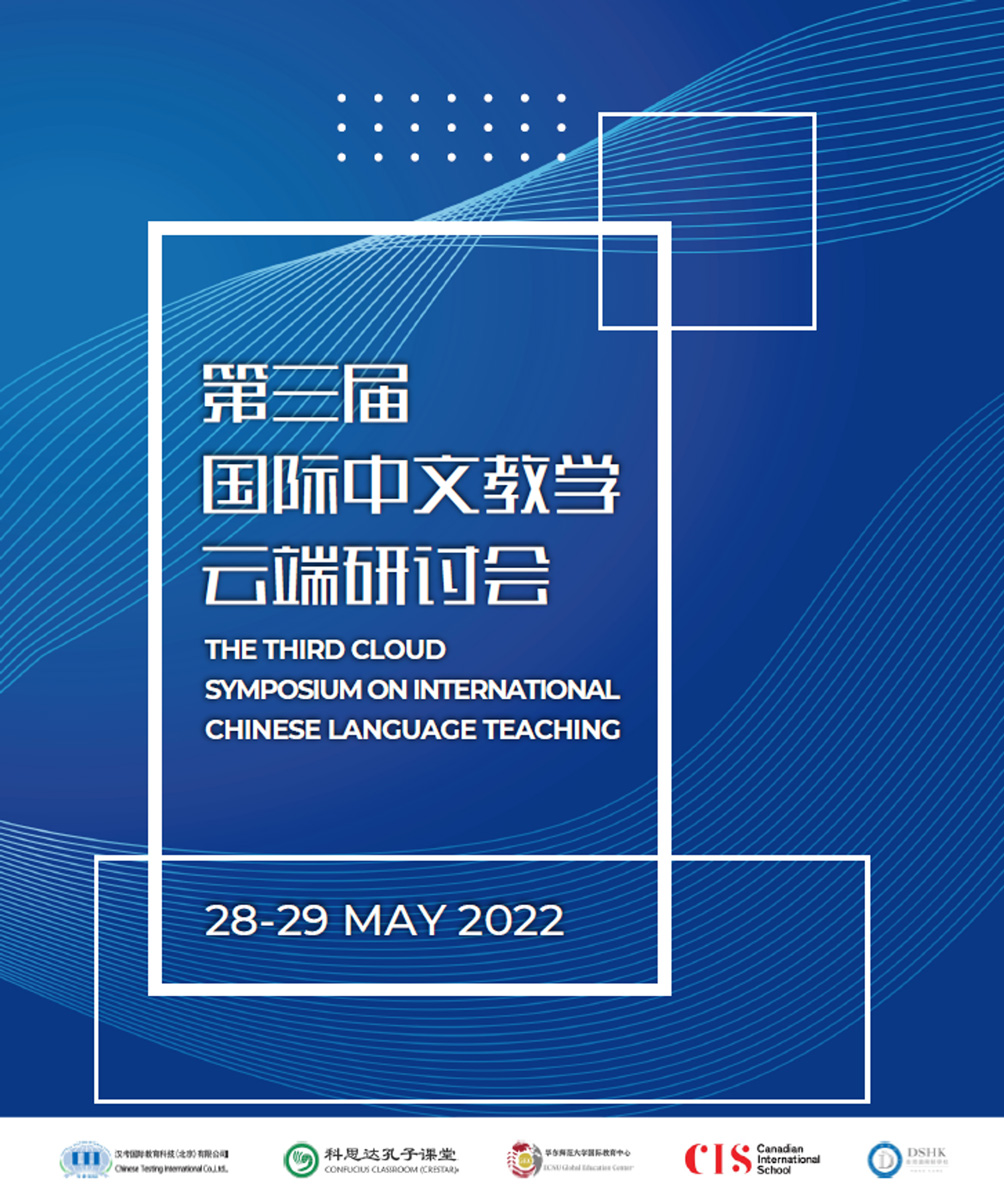 Ms. Xiong Huali, Principal of Chinese and Bilingual School of Canadian International School Singapore, provided an insight on how cross-subject bilingual lessons are designed in international schools with consideration of four key aspects: course design philosophy, sharing of lesson case studies, teaching resource allocation and management, and the integration of language and cultural learning.
Professor Liang Xia from the Faculty of East Asian Language and Cultures of Washington University in St Louis spoke on the challenges faced by international Chinese teaching brought about by online teaching using examples from tertiary institutes in America. She proposed strategies to address these challenges.
In the workshop segment, a myriad of unique topics was presented across 10 different sessions. Professor Cao Xianwen and Ms. Zhang Fengyong of Nanjing University; Ms Zoe Wan and Ms. Nina Ding of Dalton School Hong Kong; Ms. Hershey of Western Academy of Beijing; Ms. Peng Yuanzhen of Epson College in Malaysia; Ms. Xu Zhaohui of Singapore American School; proposed new concepts and directions which should be considered in designing international Chinese teaching using actual lessons as examples. Ms. Zhao Jiaping of International School Bangkok; Ms Huang Hanghang of Fortismere School, United Kingdom; Ms. Wen Ying of Dulwich College School Seoul; Ms. Chia Puay Leng of Sing-Ed Global Schoolhouse; shared with their audience the unique teaching methods employed in their respective schools. Professor Wang Zhimin of Beijing Language and Culture University introduced a selection of international Chinese teaching resources on "Internet Plus".
The segment on analysis and sharing of recorded real-world lessons was a highlight of this year's symposium. Ms. Ma Kao of Harbin Normal University; Ms. Sun Hongyu of East China Normal University; Ms. Zheng Lini of Dalton School Hong Kong; and Ms. Bai Tianxuan of Nanjing Vocational Institute of Transport Technology; presented brilliant video recordings of their lessons respectively. They were analysed and critiqued by Chinese teaching experts: Professor Wu Zhongwei of Fudan University; Professor Ding Anqi of East China University; Dr. Tan Ah Hong of Nanyang Technological University; and vice principal Ms Zhu Wenhong of Dalton School Hong Kong.
Confucius Classroom (Crestar) will continue working together with our partners from various disciplines to further advance the quality development of international Chinese teaching to write brand new chapters in international Chinese language learning.